iRest C503 Mini Massage Gun, Deep Tissue Mini Handheld Electric Muscle Massager
Product details
iRest Massage Gun, Deep Tissue Mini Handheld  Electric Muscle Massager with 3 Adjustable Percussion Speed.
---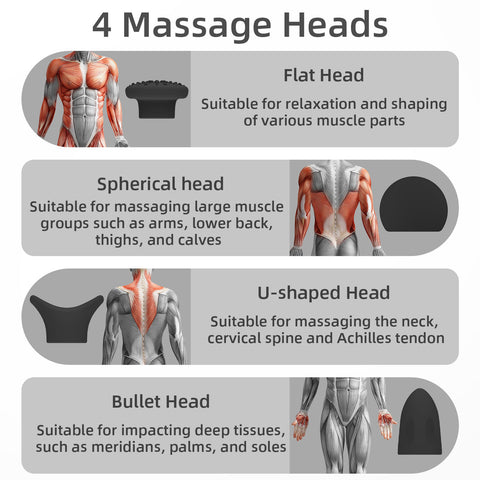 iRest deep tissue muscle massager comes with handheld design and 4different shapes specialty massage heads to target different muscle groups and to meet all muscle relaxation needs, greatly faster muscle recovery time after an injury or workout.
---
iRest muscle massage gun adopts high-quality brushless motor, provides 3 different adjustable speeds from 2200 to 3200 percussion per minute, the user can change the vibration speed as needed to get a relaxing massage for every muscle.
---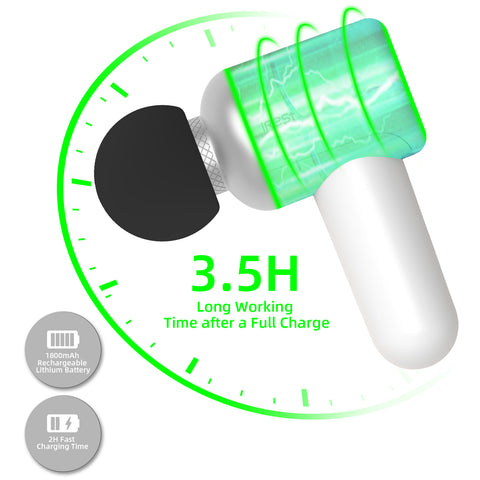 Long Working Time: Equipped with 1800mAh high-quality rechargeable lithium battery, iRest mini massage gun only takes 2 hours for full charge and works up to 3.5 hours in full charge condition. 
---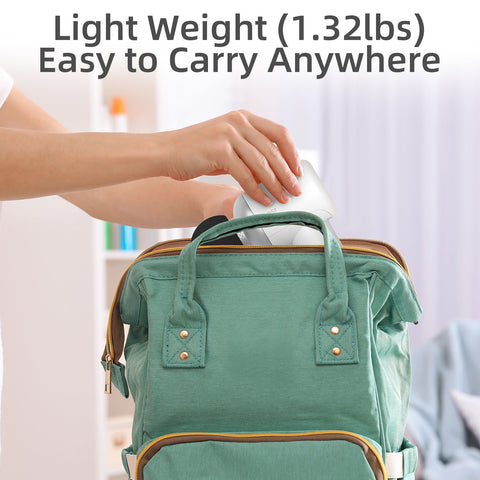 Pocket size and 1.32lbs light weight for you to use it at anytime, anywhere.
---